Local Realtor Shares Commissions
Home New Home Areas How Rebates Work Testimonials
BUYING A NEW HOME? WANT TO SAVE THOUSANDS?
GET 50% OF My PAY!
PEOPLE BEFORE PROFITS ALWAYS
"We were very unfamiliar with Wilmington and the local real estate market when we decided to relocate to the area. Fortunately, we connected with Brenda Kelly-Meshaw. Brenda was an invaluable agent and guide throughout our buying process. While we profited from her advice and guidance, we have thoroughly enjoyed knowing her as a personal friend. Can't recommend her highly enough."
~ Judy Anderson/Jim Edgington
Jim and Judy had three (3) Options:
Use On-Site Agent = $0.00
Use a Traditional Agent = $0.00
Use Brenda Meshaw = $9,955.80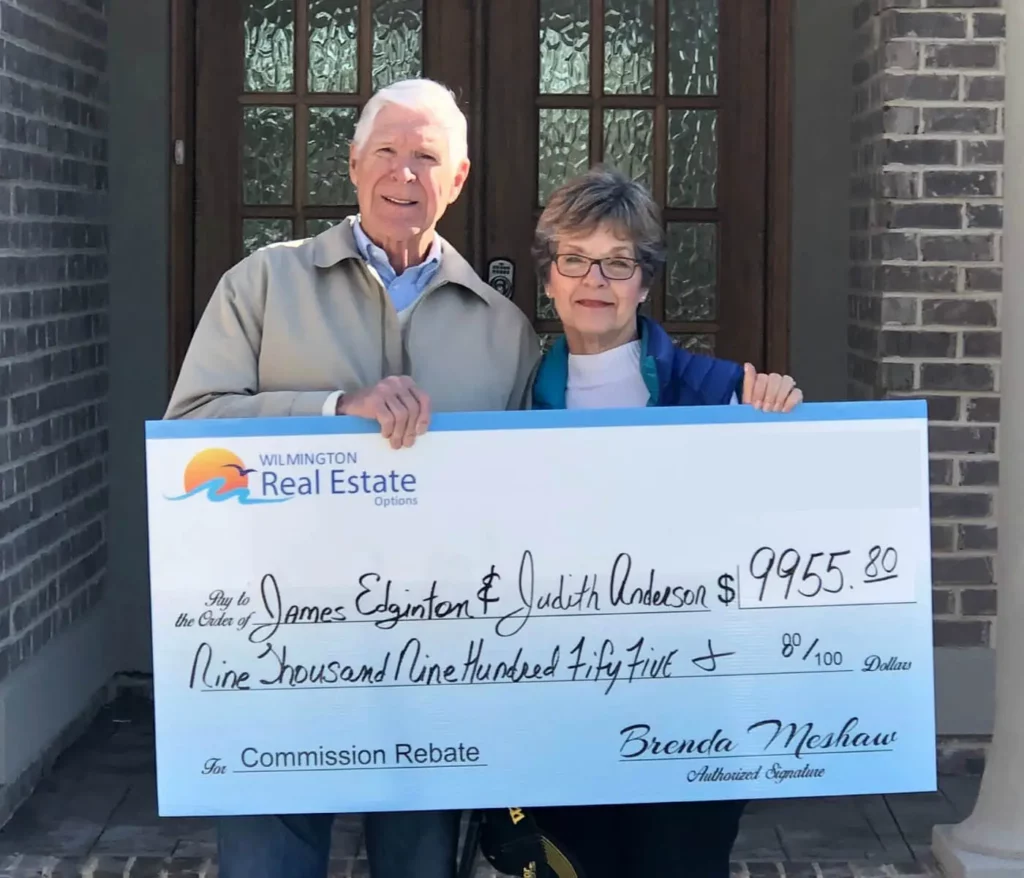 Realtors in New Hanover, Brunswick and Tender County Made a TON OF MONEY
Here's What I Estimate Local Buyers Agents Grossed in 2019
STOP OVERPAYING REALTORS
Choosing BRENDA MESHAW as your Buyer's Agent could be the BIGGEST HOME BUYING DECISION You Make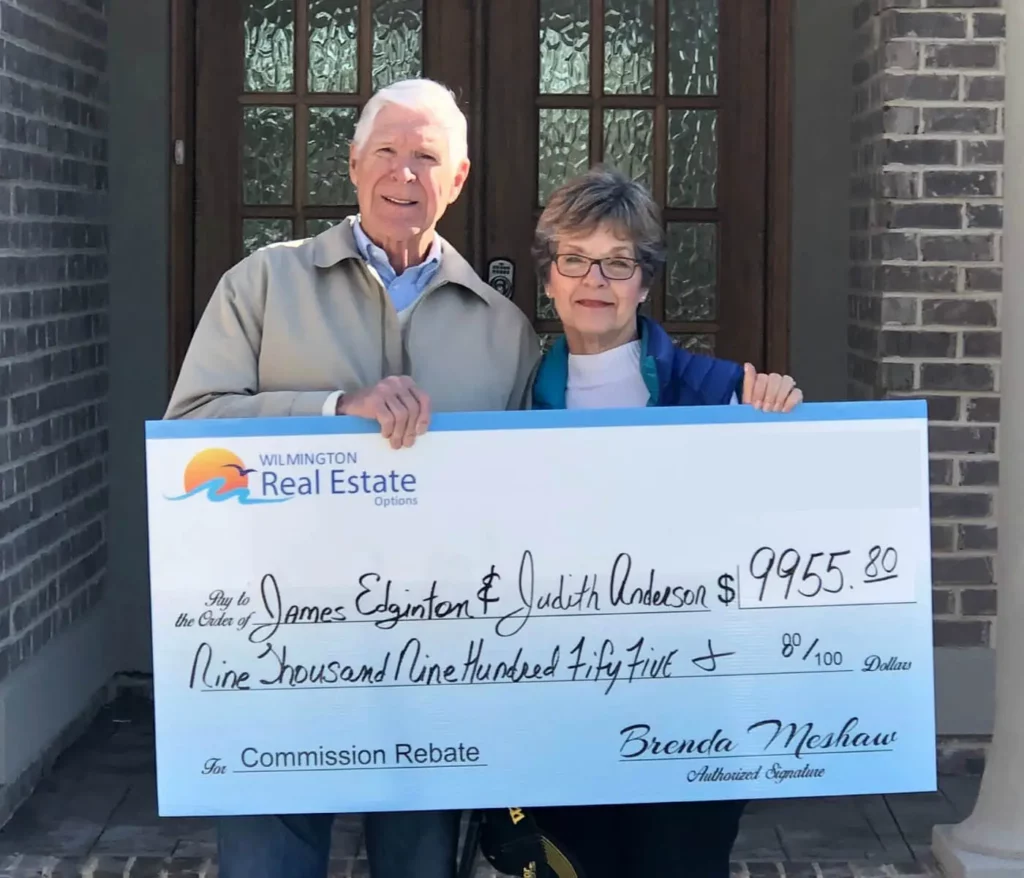 4 Steps to Half My Pay!
I'll give you 50% of my commission!
Register with me BEFORE you visit an Open House, the Builder's Model or Welcome Center to save thousands EXTRA on ANY New Home!